EVERYONE Should Have Easy Access to Public Transit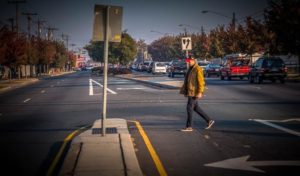 Sometimes, getting around without a car isn't as easy as it could or should be. And that's what's driving Sustain Charlotte's Walk2Transit initiative and their ask for you to be a part of it. The Walk2Transit goal is to, "gives a voice to bus riders and transit advocates," and lead to improved and easier walkable access to some of Charlotte's highest need bus stops.
Here's why Sustain Charlotte says this is so important:
3 out of every 4 public transportation trips in the CATS service area are bus rides. While rail service gets most of the news coverage and publicity, buses are moving far more of us to our daily destinations. 
Yet many bus riders face unpleasant and unsafe barriers as they walk to and from their stops. Bus riders frequently encounter:
• No sidewalks to the bus stop
• No shelter or seating at the bus stop
• No safe way to cross the street between the bus stop and their destination
• Conditions that make it nearly impossible for a disabled person or parent with small children to safely reach a bus stop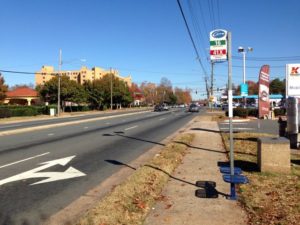 So what can be done with that sort of info? That's where we can all play a part by volunteering for a Walkability Tour. The tours will be guided by Sustain Charlotte staff and give you the opportunity to learn about the history and current state of Charlotte's transit system.
"This is an opportunity to make sure everyone has a comfortable and dignified walk to the bus stop," said Sustain Charlotte's Meg Fencil.
Volunteering is easy. Just check out this link or email meg.Fencil@sustaincharlotte.org to ask questions or get in on an existing tour. The perfect group size is about ten people, so bring friends. You'll be bettering access to public transit options, and making a huge difference in your own hometown!