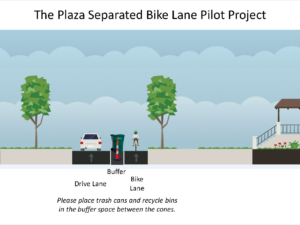 The Charlotte Department of Transportation is implementing a separated bicycle lane demonstration project on The Plaza, between Central Avenue and Belvedere Avenue. The CDOT demonstration project will open May 7 as a connection into the Open Streets 704 event, and be in place until May 14. By converting the outside travel lanes in both directions to one-way separated bicycle lanes, the project's goal is to provide a safe and comfortable bicycle facility on The Plaza while calming traffic through the historic district of Plaza-Midwood. Residents are encouraged to call 311 with questions or concerns about the facility during the demonstration period.
Notice for Residents: CDOT has coordinated with Solid Waste Services to accommodate for refuse collection on Monday, May 8. Residents along The Plaza are instructed to place their trash and recycling receptacles on the buffer zone at the edge of the bicycle lane.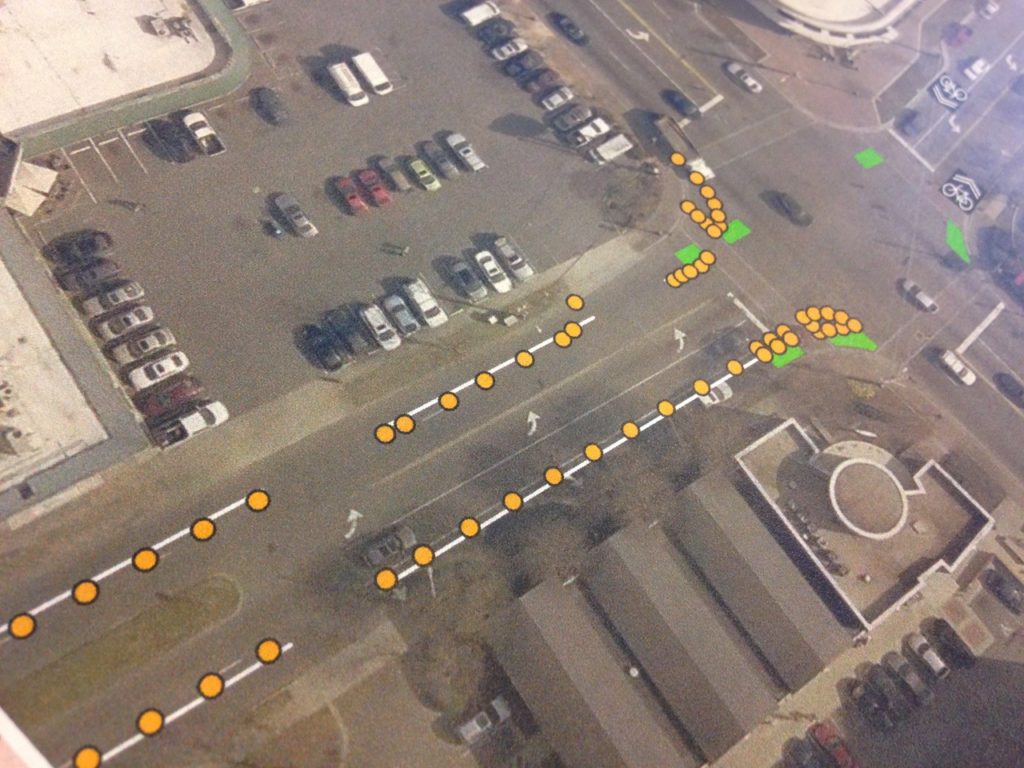 Disclaimer:  This was an initial concept, and actual layout of The Plaza pilot project is subject to change.