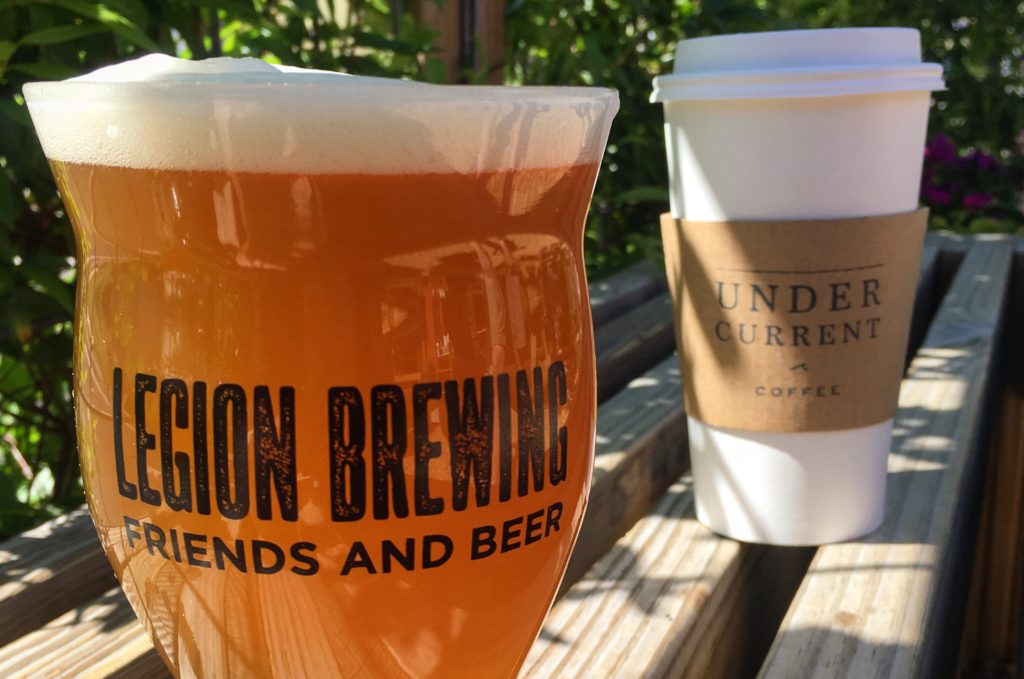 Think the neighbors and businesses along the May 7th Open Streets route are excited about the coming festivities? Well, if they're half as enthusiastic as the folks at Legion Brewing we've got one heck of a Sunday on tap! In the neighborly spirit of the event, Legion brewers welcomed their soon-to-be neighbors in Undercurrent Coffee to collaborate on a brew release just in time for Open Streets 704 powered by BlueCross and BlueShield of North Carolina.
Here's how Legion Brewing describes the new beer named "Tonic the Hedgehog!"
For the collaboration, our new friends at Undercurrent sourced Malabar Herbal Tonic, a veritable witches' brew of special ingredients, including ginger, turmeric, Malabar black peppercorn, lemongrass, and licorice root. Our Brewers dropped this mysterious concoction into the whirlpool, post-boil – joining a wort based upon grains of Riverbend Wheat and Flaked Oats alongside Pale & Honey Malts.

Side-scrolling into a taproom near you: Tonic the Hedgehog (American Wheat, 5.5% ABV, 15 IBU). Expect a deep gold color, balanced hop flavors, and serious contributions from the mystical Malabar tonic. Not only is this an awesomely refreshing brew, it's truly unique – we haven't run across another tonic-infused wheat beer.

With the Open Streets festivities coming to the neighborhood this weekend, we think the timing is absolutely perfect for releasing a spirited beer, such as this.
Well, we couldn't agree more and we're collectively thrilled how Legion Brewing, neighbors and friends have embraced Open Streets 704.
Yes, "Tonic the Hedgehog" is on the taps right now. Our "unofficial" taste-testers say the beer is, "refreshing, with herbal and citrus notes." Cheers! And we'll see you all on the (open) streets Sunday!