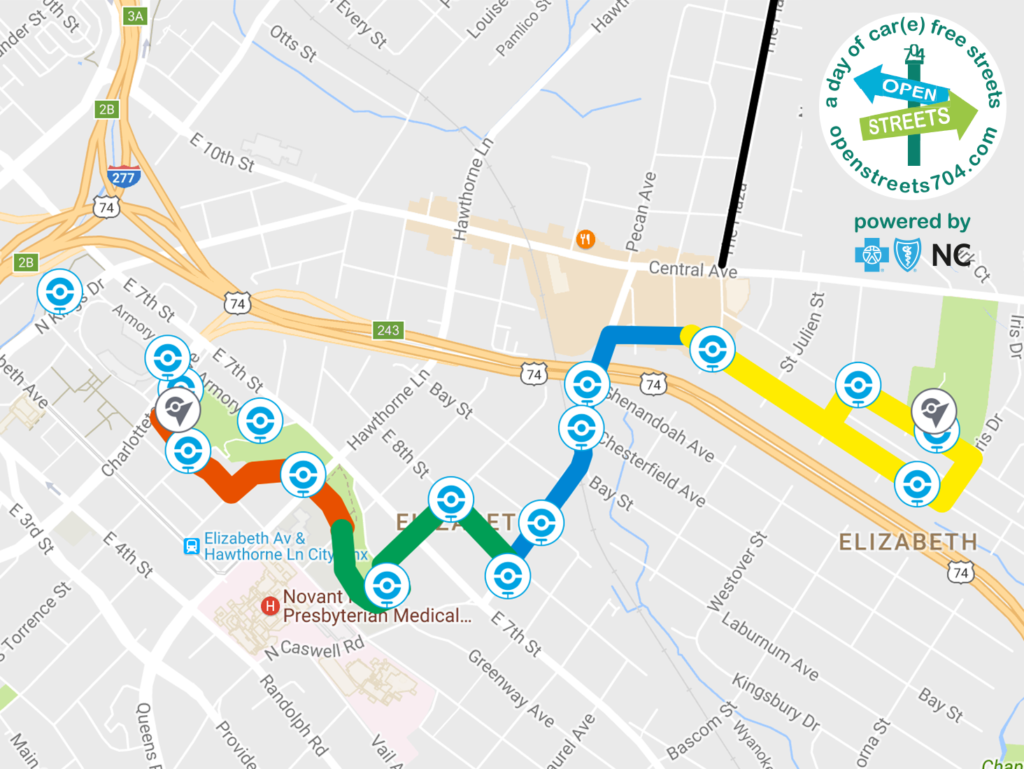 Niantic, Inc., the same folks who put Pokémon GO on everyone's phones, are teaming-up with the Knight Foundation to "gamify" big events like Open Streets 704. The augmented reality game-maker and Open Streets 704's start-up funder announced their multi-year partnership they hope can add another layer of engagement, discovery, and collaboration to community events.
"We founded Niantic to give people the chance to connect with the world around them using technology and games in innovative ways," said John Hanke, CEO, Niantic, Inc. "The partnership with The Knight Foundation is a great forum to explore how technology can drive civic engagement."

The collaboration will play out at community events in several cities, including Knight-sponsored Open Streets events. These temporarily close off car traffic so people can use streets for walking, bicycling, dancing, playing and socializing. The initiative will also tap unique facets of a city's public spaces such as parks and libraries to bring together people of diverse backgrounds and build a sense of shared community. Over the next year, Niantic will collaborate with civic leaders in several cities where Knight Foundation supports community engagement. The initiative will work to enhance these events featuring special content within their augmented reality mobile games, Ingress and Pokémon GO.

"Pokemon Go has already showed us the impact technology can have on getting people out into public," said Sam Gill, Knight vice president for learning and impact. "We're excited to work with Niantic to explore new ways to help people engage with each other and their neighborhoods."
This first-ever run at Open Streets 704 will test the program, but Niantic says fans and friends of Pokémon GO – or anyone else who wants to play along – will find the Open Streets route peppered with 16 PokéStops and two Gyms set up at significant sites along the way. Locations will be highlighted on the official Open Streets 704 route map displayed at the event. And, yes, the stops will be marked with signage and cool chalk art to make them easier to find.
"We're really excited to partner with the Knight Foundation and the folks from Pokémon Go to bring a fun new twist to Open Streets 704," added Scott Curry, who's part of the Open Streets 704 event planning team. "We're thrilled to be on the cutting edge of using Open Streets events to explore new opportunities for digital community engagement."
Game on, friends! You can catch 'em all Sunday, May 7 at Open Streets 704 powered by BlueCross and Blue Shield of North Carolina.